Custom Pet Urns for Your Beloved Friend
As special members of the family, pets fill our lives with unconditional love and leave a small paw print on our hearts. For that reason, we want to help you remember your beloved companion with a beautifully designed custom pet urn that captures your pet's unique personality and the memories you shared together.
We offer custom, personalized dog urns, cat cremation urns, and other custom-designed pet memorials to honor your loyal friend.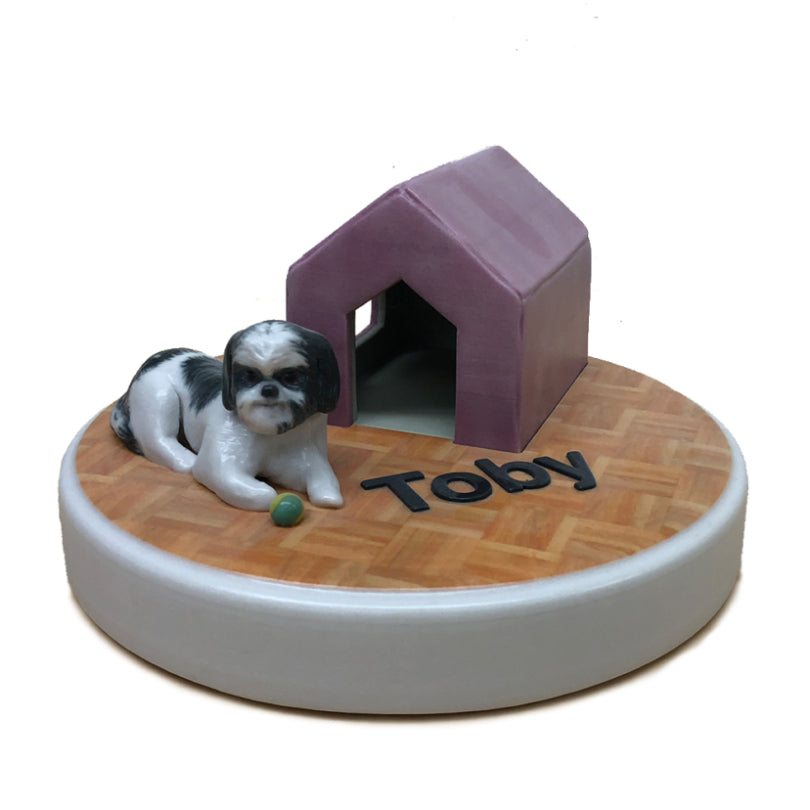 Custom Designed Pet Cremation Urn to Remember Your Beloved Friend
Celebrate your beloved pet with a custom cremation urn designed to honor and remember them. Our urns can be customized to match your pet's personality in a beautiful display. 
Pets are members of the family and deserve to be celebrated, now and forever. At Foreverence, we want to help you remember your beloved companion's unconditional love by creating a personalized urn tailored to your memory of them.  We recognize the impact all pets have on our lives. Whether your companion was a:
We offer 100% custom, unique urns, imagined and designed by you, made to honor and remember your pet's personality, favorite places, favorite toys, etc. 
Creating the Perfect Custom Urn is Simple
The recent loss of a beloved pet might feel overwhelming. Foreverence is here to make sure your loved one is celebrated without causing any stress or overwhelming you. Throughout the urn-making process, we are as open as possible, ready to guide you through each step and answer any questions you may have along the way.  From our personal custom urn design consultation to the day you receive your personalized urn, we are here to help you through it.
Custom Urn Process
Our process is simple: Imagine, Create, and Celebrate. When you are ready to begin our custom urn process, we will be ready. We will first have you share a description or photo of the urn you envision for your loved one. We will take those details to our highly skilled team of craftsmen who will create a digital design of your urn. You can request any changes to the design. Once you have approved the design, we will get to work creating your custom urn. 
Start Your Free Design Consultation Today
Contact us to start your free personal custom urn design consultation. We will discuss the design you have in mind, cost, and timelines.