Lemmy Kilmister
Motorhead's bandleader is famous as much for his hard-rock lifestyle as he is for his hard-rock music. His family and bandmates requested a creative urn that expressed both of those legacies.
Creating the Perfect Custom Urn for Lemmy Kilmister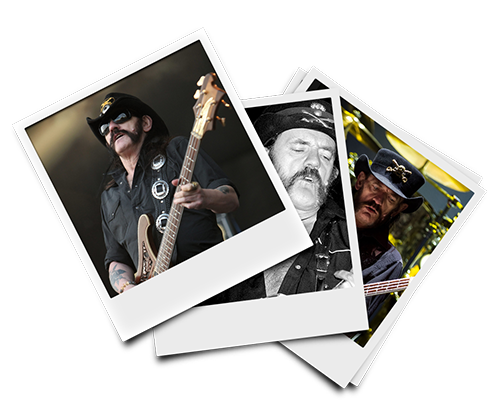 1
Imagine
During the planning process, both Lenny's family and bandmates had expressed interest in designing a creative urn that would showcase Lemmy's hard-rock lifestyle and music. It was decided that his cavalry hat, a key performance staple, should be the foundation of the urn's design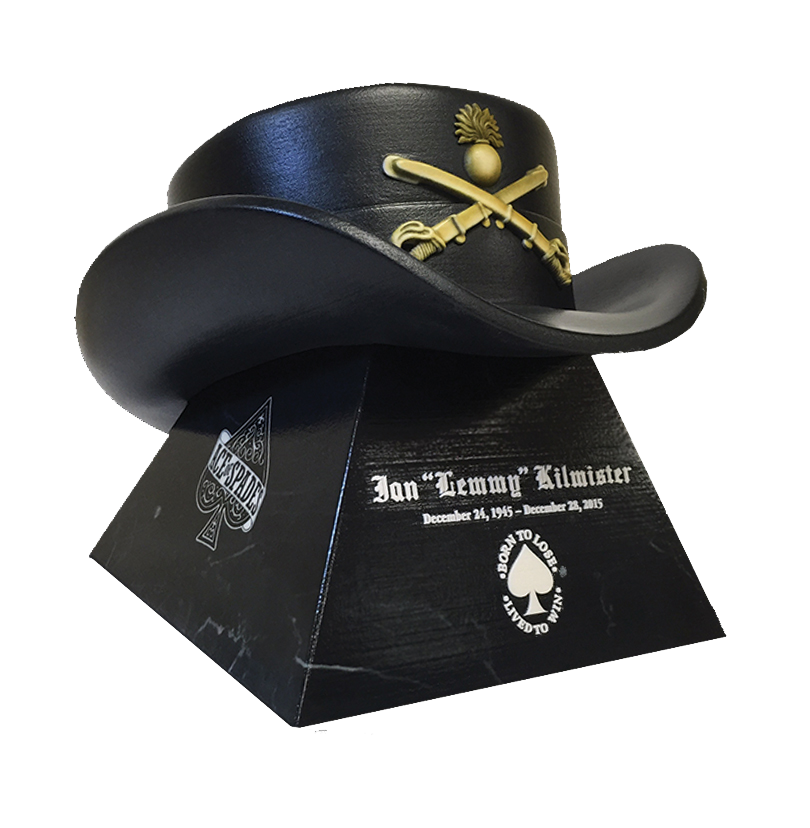 2
Create
There are many iconic representations that were incorporated into the creation of Lemmy's urn. The engraving on the front of Lemmy's hat, for example, is a copy of his favorite tattoo, and the side of the urn has design elements from his most popular album.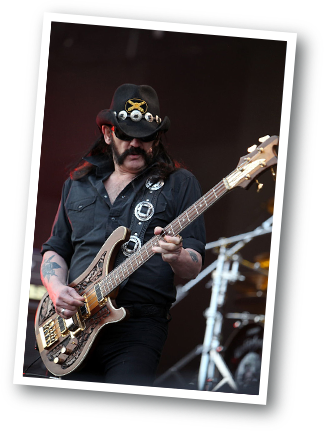 3
Celebrate
The urn is on display at Forest Lawn Cemetery in Hollywood, CA. It sits proudly in a glass front columbarium, where his fans can come and pay their respects to this legendary rocker.