Scott Weiland
One of Scott Weiland's enduring artistic choices was to sing through a megaphone while on stage with his band Stone Temple Pilots. To pay tribute, his family commemorated him with an urn in the shape of his favorite, and now legendary, megaphone.
Creating thePerfect Custom Urn for Scott Weiland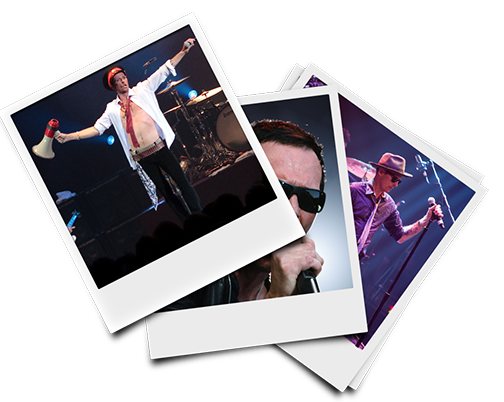 1
Imagine
Like many families who reach out to Foreverence, it can take some time and thoughtful contemplation to create a memorial urn that celebrates a loved one when, quite literally, anything is possible. In the case of Weiland's family, there were numerous ways to celebrate Scott's life and art. After consultation with his wife and parents, however, it was decided that the megaphone was the most appropriate choice for the design of his custom urn.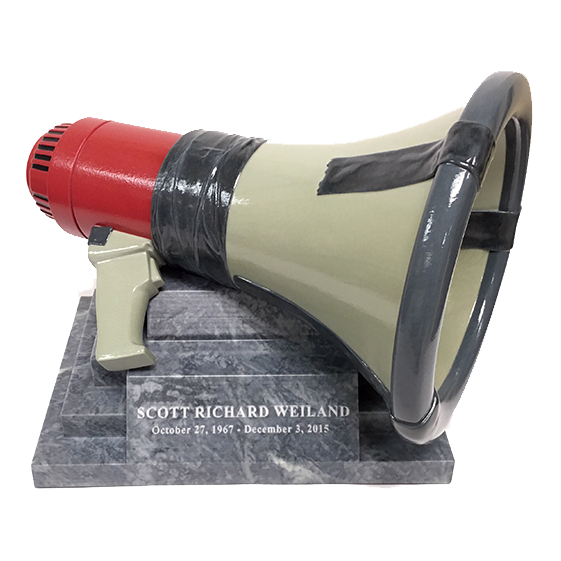 2
Create
The megaphone was one of Scott's most unique performance staples and one that fans went wild for each time he reached for it on stage. During the urn creation process, it was important to the family that the megaphone looked well-worn and used, like it had traveled around the world.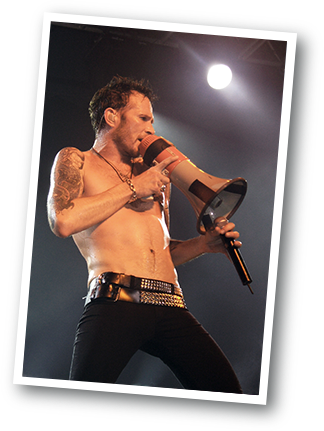 3
Celebrate
Today, the custom urn is with Scott's wife, Jamie Weiland, where she can celebrate the life and legacy of her husband with close friends and family